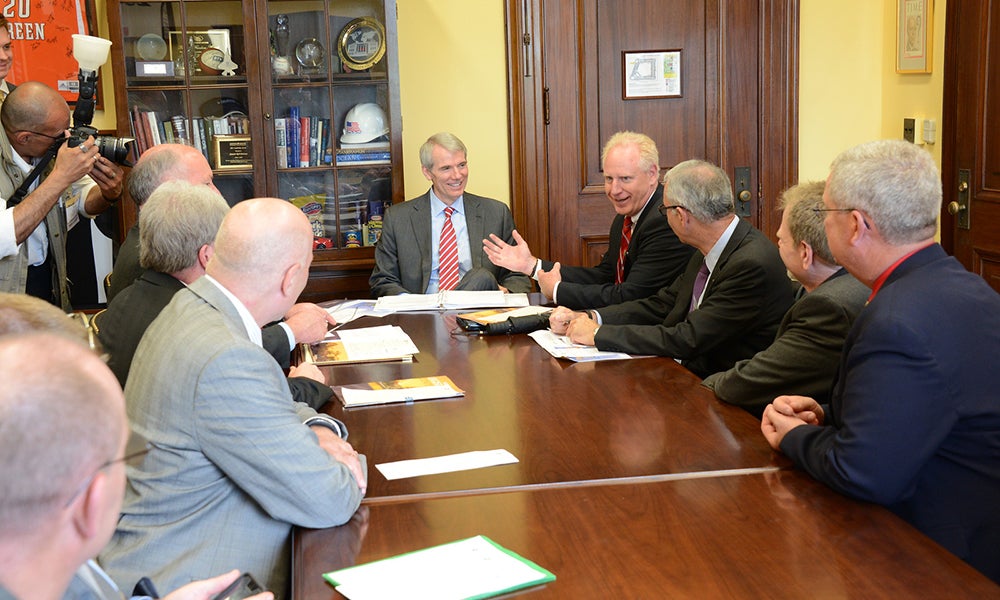 Government Affairs
Over the years, Ohio's electric cooperatives have faced many political battles in Columbus and in Washington, D.C. With the ever-changing political and regulatory climates, we will continue to face new challenges and Ohio's Electric Cooperatives' government affairs team is here to represent you.
We understand the importance of building and continuously fostering strong relationships with regulators, elected officials, and their staff. Educating federal and state officials on the importance of electric cooperatives, the cooperative business model, and the necessity for reliable and affordable electric service to Ohio's cooperative members is our priority. We are here to amplify your collective cooperative voice at the Ohio Statehouse and on Capitol Hill.
Political Engagement
Members of Ohio's Electric Cooperatives can engage in the political process by participating in our national political action committee – Action Committee for Rural Electrification (ACRE). Co-op Member Owners also have an opportunity for political action by participating in Co-op Owners for Political Action — a political action committee that supports state and federal officeholders and candidates who support co-ops.
More than 36,000 electric cooperative members across the country support ACRE and Co-op Owners – including 6,900 from Ohio.
If you are an Ohio cooperative member and are interested in learning more about Co-op Owners for Political Action and ACRE, please contact your local cooperative.