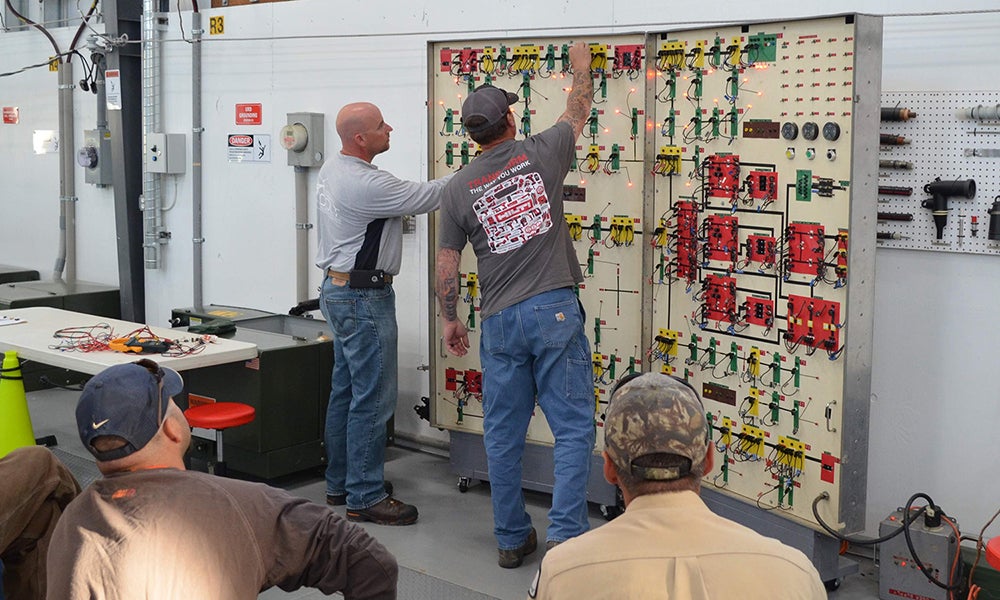 Ohio's Electric Cooperatives are committed to keeping employees safe and, in the event of an outage, getting the lights back on as soon as possible.
Our safety training and loss prevention professionals provide extensive services to member cooperatives, and also coordinate statewide restoration efforts during widespread outages.
Ohio's Electric Cooperatives also manages the Central Ohio Lineworker Training (COLT) program, which provides hands-on apprentice training and certification to new lineworkers and additional journeyman training and certification for veteran lineworkers.
The work of the statewide safety training and loss prevention program helps maintain the consistently high safety standards of electric co-ops across the Buckeye State.