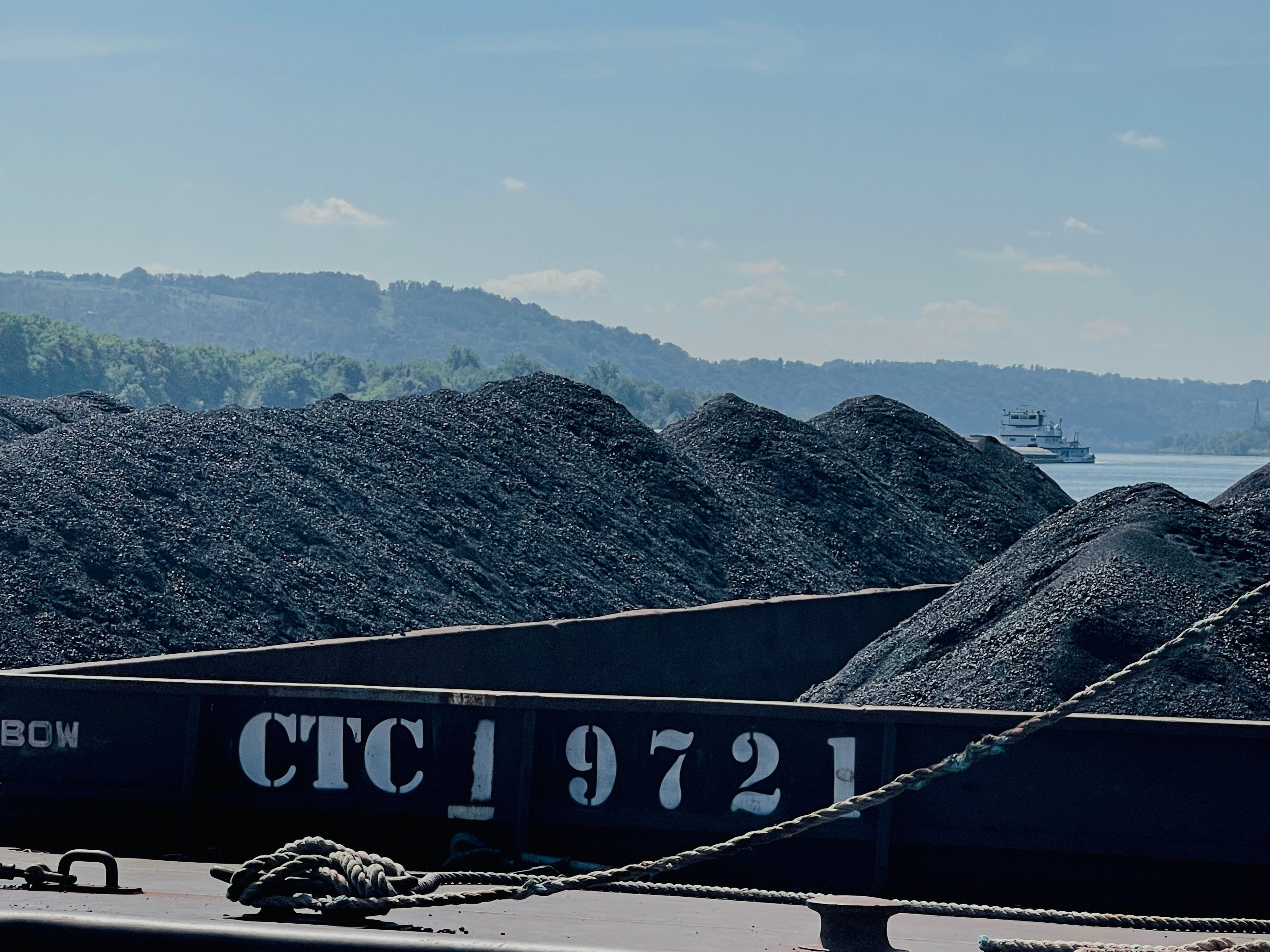 The colder-than-normal winter expected for the U.S. this season has prompted the North American Electric Reliability Corporation, or NERC, to issue a warning the nation's fuel supply may not be sufficient to get us through a bitter cold winter. The warning came in NERC's 2022-2023 Winter Reliability Assessment released Thursday.
Areas at greatest risk are Texas and the middle-southern part of the U.S., where 4.2 GW of nuclear and coal-fired power generation have been retired in the past year, with few resources added, according to NERC.
Here in Ohio the winter outlook isn't as concerning. "Buckeye Power has arranged for an adequate supply of coal to our baseload coal plants," said Pat O'Loughlin, President and CEO of Buckeye Power and Ohio's Electric Cooperatives.  "We have maintained a reliable mix of baseload, peaking and renewable generation to meet our members power supply requirements. Buckeye however is a relatively small part of the overall power system. We represent about 1.2% of the PJM interconnection load and generation supply."
Supplies of coal are shrinking, that's because coal plants are closing at a rapid pace. O'Loughlin said 15 years ago half of the nation's power generation came from controllable resources like coal—today it's 20%. He cautions a balanced approach towards renewables, not a race, is necessary to ensure power reliability, especially during extreme weather seasons. 
"Since 2009 Ohio has gone from having 21 operating coal fired power plants with over 20,000 MW of generating capacity to 5 coal-fired power plants that are still operating in Ohio today with about 8,000 MW of generating capacity," added O'Loughlin.  "Some newer baseload natural gas power plants have been added during this period, but only making up about half of the capacity that has been shut down.  It is important that Ohio maintain an adequate supply of baseload generation to meet the requirements of Ohio consumers day in and day out."
NERC is closely monitoring coal and liquid fuel inventories this winter. Some states are considered highly vulnerable to extreme and prolonged cold, and load-shedding may be necessary to maintain reliability, according to NERC's winter assessment released Thursday.
High peak-demand projections, inadequate generator weatherization, fuel supply risks, and limited natural gas infrastructure were also listed as contributing factors in NERC's winter reliability assessment. 
Michelle Bloodworth, the President and CEO of America's Power, a partnership of industries involved in producing electricity from coal, doesn't believe NERC's warning goes far enough. 
"Today, NERC issued a warning about the risk of power outages this winter in certain parts of the country. One of the reasons for this risk is the closure of coal power plants. Although NERC has issued similar warnings before, coal plant closures have not stopped. Almost 27,000 MW of coal-fired generation in 24 states are expected to retire this year and next year. More than half the coal fleet has announced plans to retire by 2030. 
"We commend NERC for its work, but warnings are not enough. NERC, grid operators, utility commissioners, and FERC must take steps to stop these closures until there is certainty that coal plants will be replaced with electricity sources that are dependable. For example, coal power plants, which have on-site coal stockpiles, are six times more dependable than wind farms, which depend on the weather. We need to pause coal plant closures until NERC assures us that the electricity grid is as reliable as it needs to be to withstand extreme weather during both winter and summer."