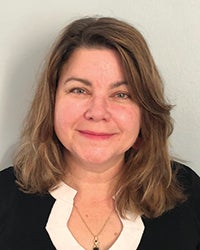 Janet Murphy has joined Ohio's Electric Cooperatives as manager of cooperative communications.

In her role, Murphy will offer communications support and expertise to member cooperatives, and ensure the quality and consistency of OEC's public image and messaging.  

Murphy comes to OEC from a seven-year tenure with Duke Energy, where she focused on process development, analysis, and documentation for critical infrastructure protection, emergency response, materials management, and construction scheduling. She also has seven years of experience in financial services and more than 10 years in telecommunications.  

Janet and her husband, Joe, reside in Middleburg in Logan County.