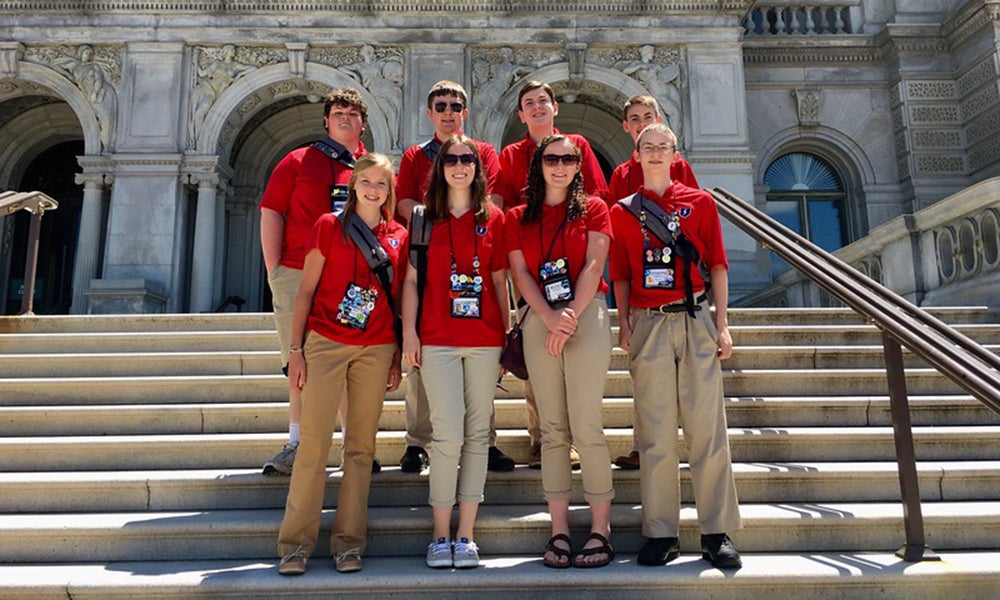 Ohio's Electric Cooperatives is committed to building the next generation of electric cooperative members.
Youth Tour
Every June, approximately 40 students from around the state attend the Ohio's Electric Cooperatives Youth Tour. This educational leadership experience takes high school sophomores and juniors on a fun and unique trip to Washington, D.C., where they meet 1,600 other co-op teens from around the country. While in D.C., students learn about the unique cooperative business model, visit Capitol Hill to meet with Ohio's legislative leaders and experience the sights and sounds and rich history of our nation's capital.
Louise Freeland Scholarship
Since 1954, Ohio's Electric Cooperatives has been helping graduating seniors continue their education through the Children of Members Scholarship Program. Each cooperative awards scholarships on a local level and selects one representative to compete for additional scholarship money from the statewide association. Additionally, OEC's Louise Freeland Scholarship is awarded annually to children of electric cooperative employees and trustees.
Be3 Smart Program
Ohio's Electric Cooperatives has also paired with the Ohio Energy Project to educate middle schoolers on energy use through the Be E3 Smart program. Be E3 Smart provides teachers with practical lesson plans and supplies that help students monitor and reduce their families' energy use. The curriculum is designed by teachers, for teachers and adheres to all state educational standards.
For more information or to apply to one of your co-op youth programs, contact your electric cooperative's youth programs coordinator.