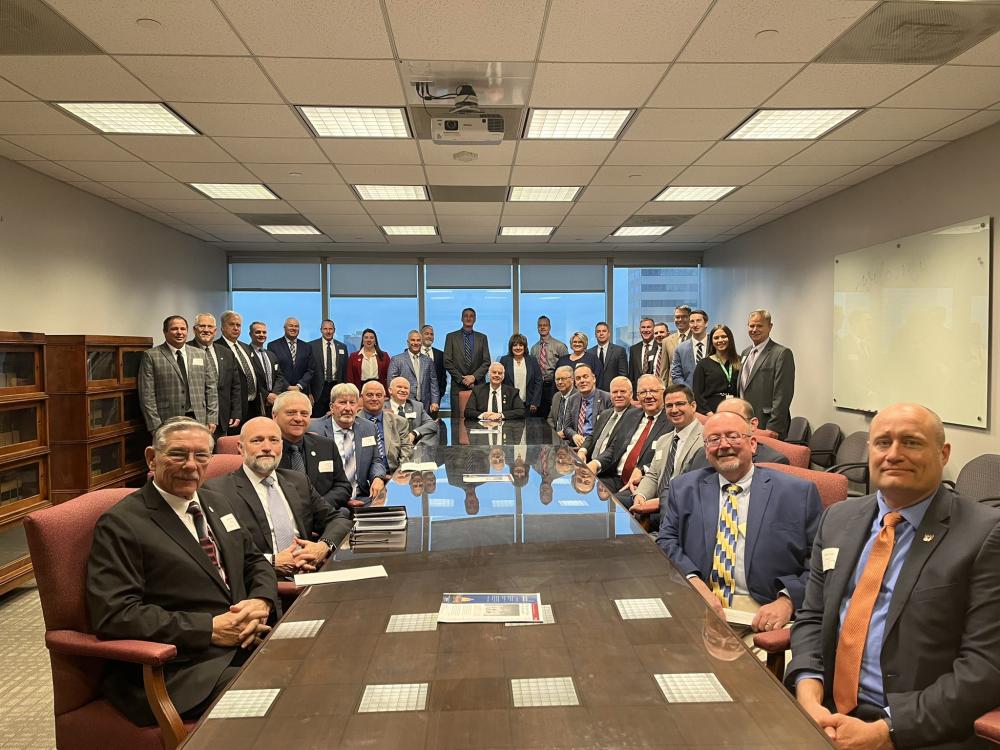 Co-op managers and employees took to the statehouse the first week of May for OEC's annual Legislative Advocacy Day. Co-ops met with Representative Dick Stein, House Public Utilities Chair, and Representative Don Jones to discuss key legislative issues, including operating budget language and the Rural Development Investment Program. 
During lunch, the group engaged in discussions with Republican Senate members regarding legislative issues. Senate President Matt Huffman later addressed the operating budget.
After lunch, the group met with Sen. George Lang, Sen. Bill Reineke, Senate Energy and Public Utilities Chair, and Majority Floor Leader Sen. Rob McColley and discussed how the Rural Development Investment Program would positively impact the communities each co-op serves. 
Co-op attendees finished the advocacy day with a legislative networking reception in the Statehouse Atrium with Republican and Democratic members of the House and Senate.