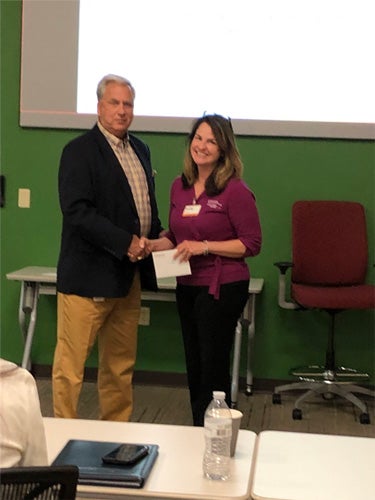 The Ohio Key Accounts Association met for its spring meeting on May 18 at the statewide office in Columbus. In attendance were 11 staff from nine distribution co-ops, and three OEC staff.
Invited speaker, Brian Sloboda, Director of Consumer Solutions at NRECA, spoke about approaches on engaging C&I members on electric transportation and emerging load opportunities. Attendees also heard updates from OEC staff on economic development, key accounts, marketing programs, and OurSolar. 
Staff Liasion Dennis Mingyar thanked Kathy Grasz for serving as President of the Association and her service to her fellow Ohio electric cooperatives. The Association officers for the next two years are Curt Croy serving as President, Kara Snyder as Vice President, and newly elected is Brad Ebersole as Secretary.