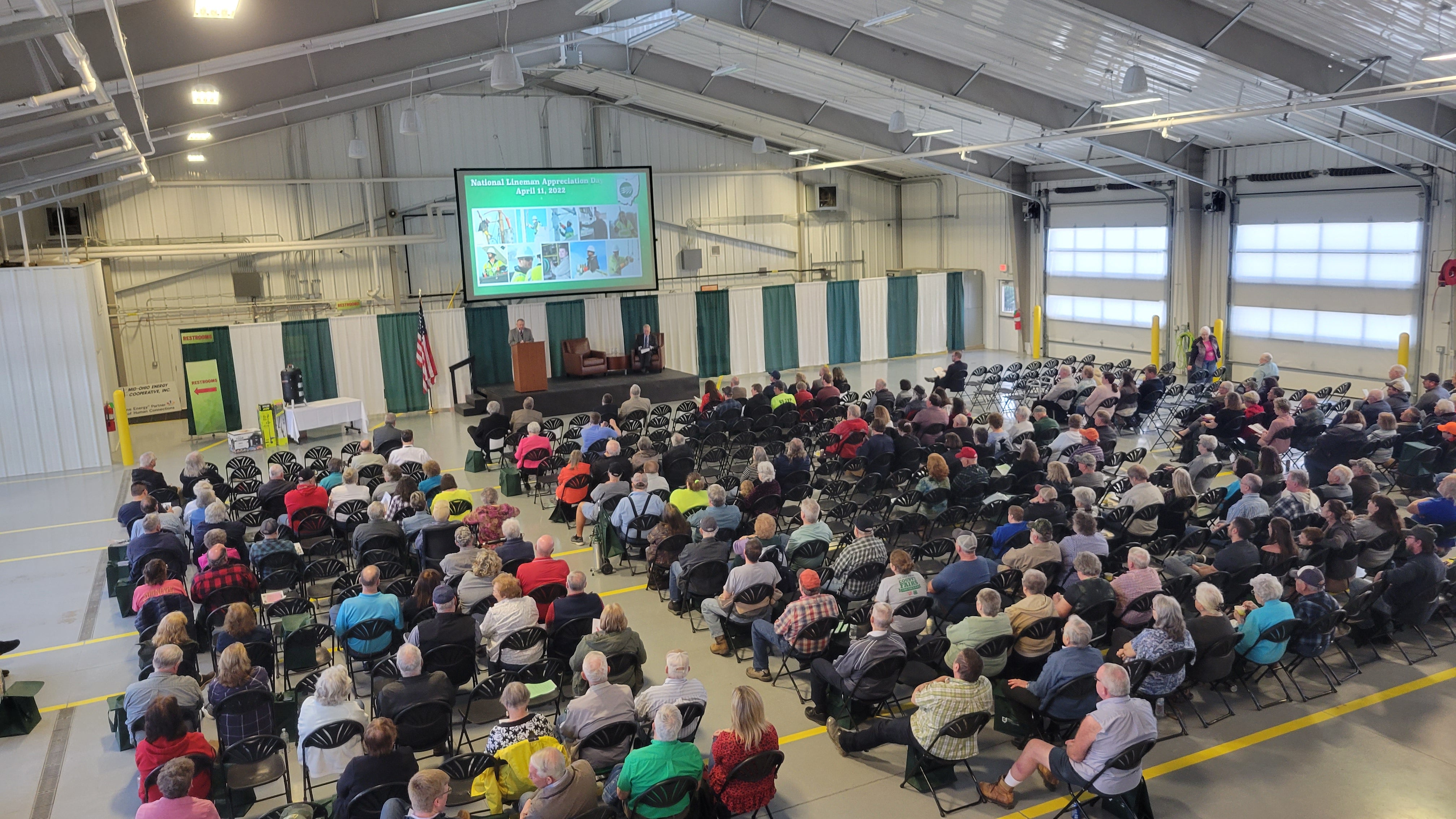 Mid-Ohio Energy recently welcomed a crowd of 350 to to provide a co-op update and announce the re-election of three cooperative trustees at its annual meeting on April 12.
Incumbent trustees Dan Harris (D4), Howard Lyle (D5), and Paul Beineke (D6) were re-elected through the co-op's election, which was conducted by mail and online balloting.
At the meeting (held in person for the first time since 2019), members were treated to local selections of cookies and ice cream. The featured door prize was an electric yard tool kit (40V battery with pole saw, edging, string trimmer, and blower attachments).