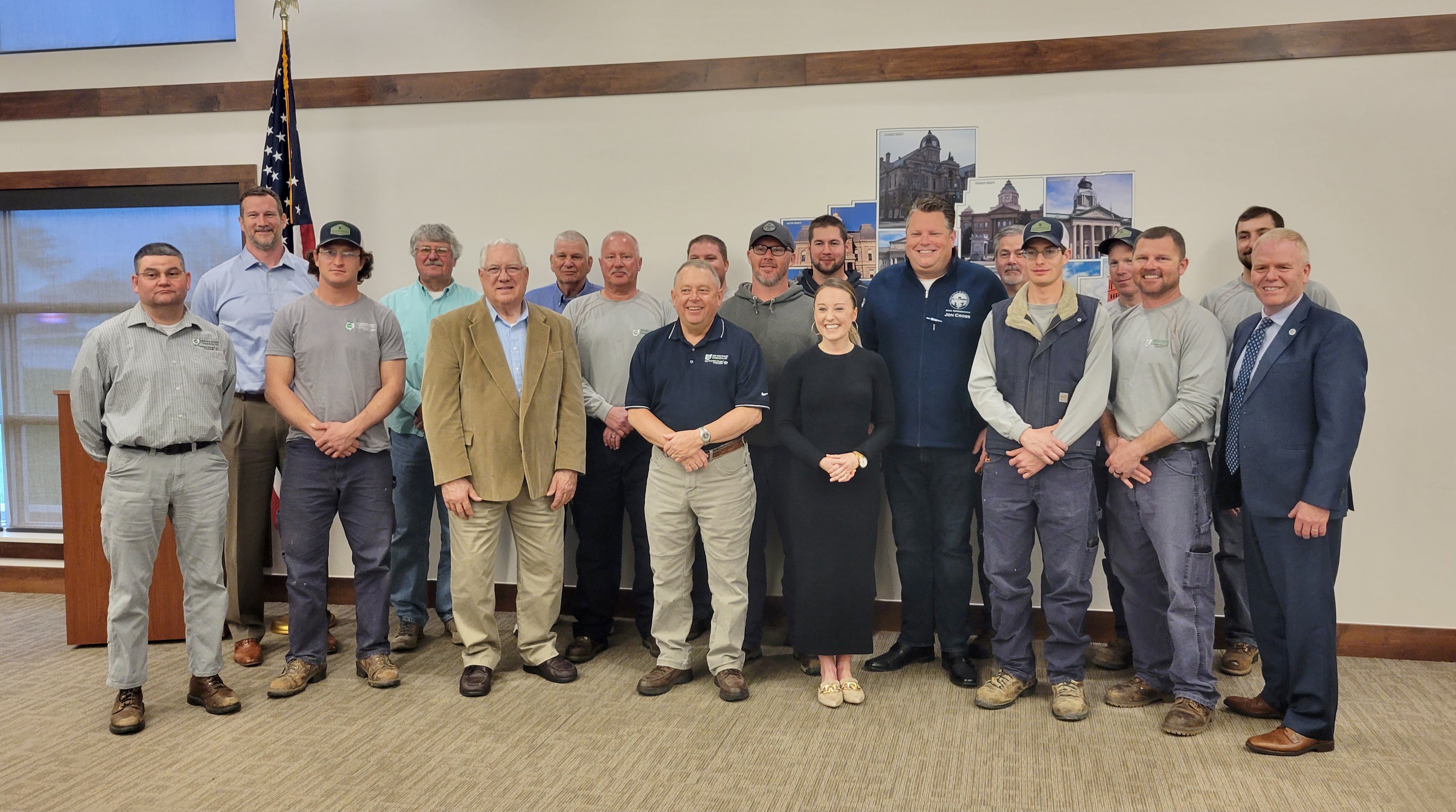 On April 21, Mid-Ohio Energy hosted its annual ACRE Co-op Owners for Political Action breakfast event at the co-op's Kenton headquarters.
Congressman Jim Jordan, and State Representatives Jon Cross and Susan Manchester joined co-op members, employees, and trustees for a legislative update and breakfast buffet. Breakfast was provided by the local Plaza Inn restaurant.
The legislators thanked co-op personnel for their efforts to serve the area. Topics of discussion included the primary election, redistricting, and developing the area's workforce.