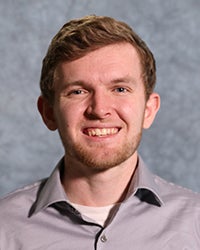 Jacob Hounshell has joined OEC as an operations analyst.

Hounshell graduated from The Ohio State University last month with a bachelor's degree in electrical engineering. He has served as an electrical engineering intern with AEP and a recreation supervisor for YMCA of the Rockies.
A native of Greenville, Ohio, Hounshell currently resides in Columbus.